Our Mission
We listen to what problems you're facing with your lawn, what your vision is, and what kind of relationship you want to have with your landscape. Whether that comes down to maintenance issues, drainage, pet damage, or more, we start every project by developing a clear understanding of what would make a perfect lawn for you.

As a family-owned and operated business, we treat our team and our customers like they're the newest members of our family. We'll give it to you straight and make sure you get the best options available.

Trust us with your needs. We'll provide suggestions and use our expertise to design something that works for you. It's a collaborative process, so tell us your dreams and we'll make it a reality.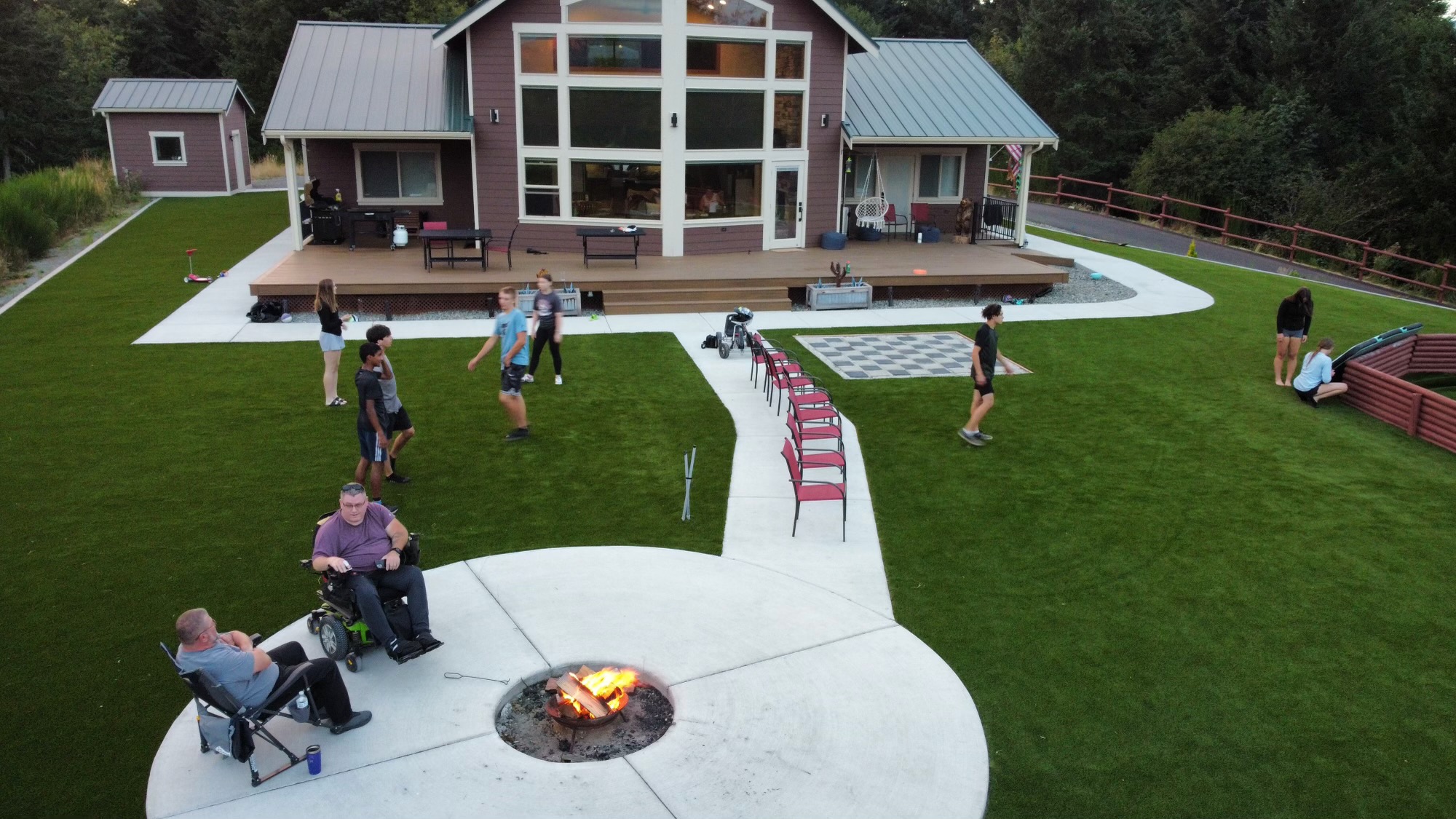 Quality Products
.
Our focus is always on the quality of what we create and we want each client to find a solution that works for years to come. That's why we use products made in the USA and incorporate high-quality infill that most of our competitors don't use.
At the end of your project, you'll have the choice between a standard sand infill or can upgrade to Envirofill. We recommend this option and only charge the wholesale cost for our customers.
Why do we like Envirofill so much? It is non-toxic and safe for pets and kids, but it also gives your new lawn some extra benefits. Envirofill can keep weed growth under control, is antimicrobial, requires less maintenance, and reduces the presence of pet smells. It's lusher and longer-lasting than other turf infill options.
The reason a lot of our competitors don't use Envirofill is that it can be pricey. To keep pricing reasonable, we only charge the wholesale cost for our customers. We think it's worth it to ensure we're delivering the best quality product. There's no comparison between Envirofill vs. Silica Sand when it comes to your artificial turf lawn's longevity.



The Advantages of SoftLawn®
Requires no water
Virtually maintenance-free
Fresh cut appearance
Needs no chemicals or fertilizer
Never needs mowing or insecticides
Clean and can be cleaned – Unlike mulch and shredded rubber
ADA/ABA compliant – Crutches won't sink in and wheelchairs roll
Safety – No more buried glass or other harmful objects
Lead Free
Provides excellent drainage
Biodegradable and/or recyclable components
Does not support stain or odor causing bacteria, mold or mildew
Our Projects










View Other Services