We love our pets, but they're often the cause of a lot of landscaping damage. Whether that's yellow patches on the lawn or digging up holes, pets can make yard work a bit harder to keep up on. With a pet turf installation, your lawn will look green and damage-free all year long.

Our pet turf system can also be beneficial to your pets. Artificial turf means no insects to worry about and extra cushion that can be helpful for older joints and exposed areas of skin or paw pads.

Plus, no matter how much rain or snow we get, there won't be any muddy paws to worry about. All you have to do is rinse off any liquid pet waste periodically and remove solid pet waste like you normally would.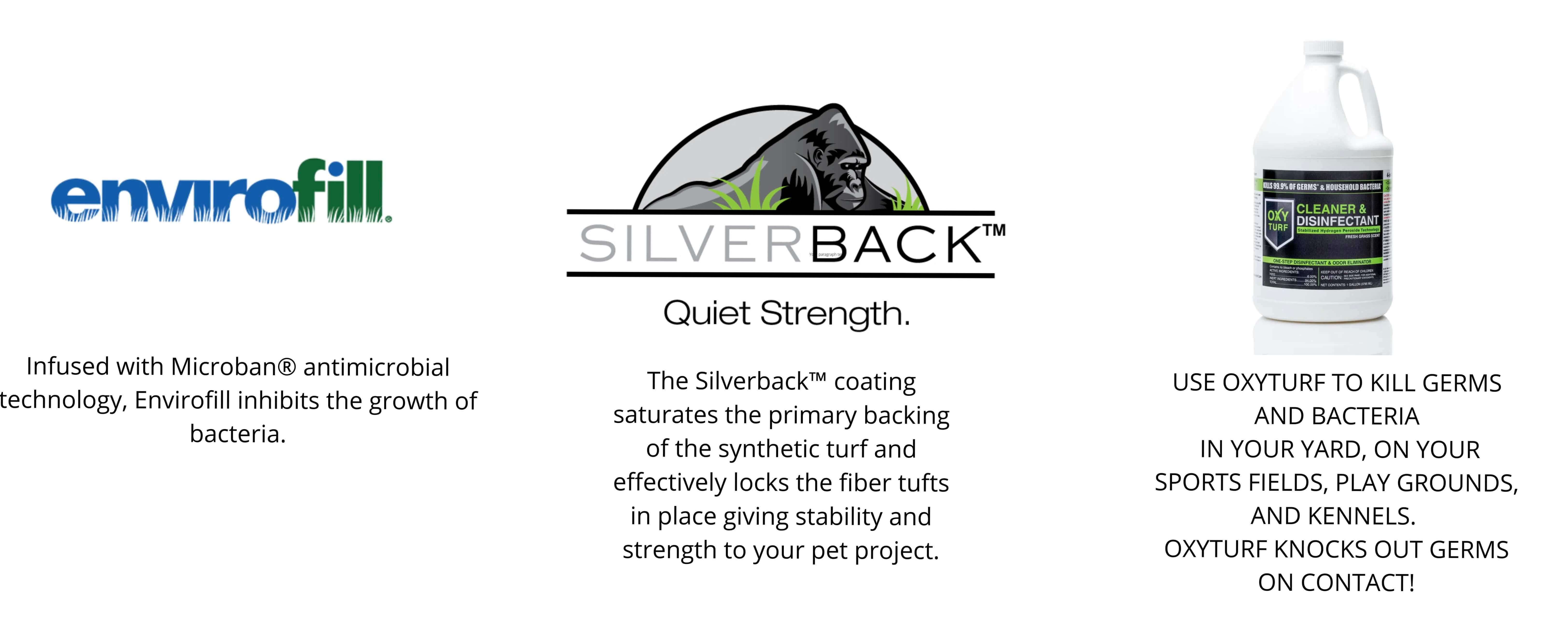 Keep in mind that pet turf doesn't need harmful chemicals, fertilizers, or pesticides, so you can rest assured knowing your pet is safe to play outside as much as they'd like.

We offer a pet-specific infill that is non-toxic, antibacterial, and antimicrobial. Less pet odor allows your turf to feel and smell fresh for longer, eliminating more worries and maintenance.

Benefits of Pet Turf
No more muddy paws
No insects to worry about
Always green, no brown or yellow patches
No digging holes
Resistant to pull force so dogs can play all-day
Cushioned for your pets' comfort
Drainage and easy cleanup
Non-toxic
Long-lasting and durable
Our Projects





View Other Services