Here in the Pacific Northwest, many homeowners wonder "which type of turf is best for dogs?". At Synthetic Turf of Puget Sound, we have many options to choose from when considering your furry friend. Choosing the best fake turf for dog's is important, here are a few things to consider.
Pile Height
When choosing the best turf for dogs, it is important to keep in mind pile height, durability and drainage rates. For pile height, we recommend a max pile height of 1 1/2", this allows enough thickness to provide cushion for dog paws while making it easier to clean up solid waste.

Drainage
When it comes to synthetic turf drainage, we recommend no less than 25 inches per hour, our turf drains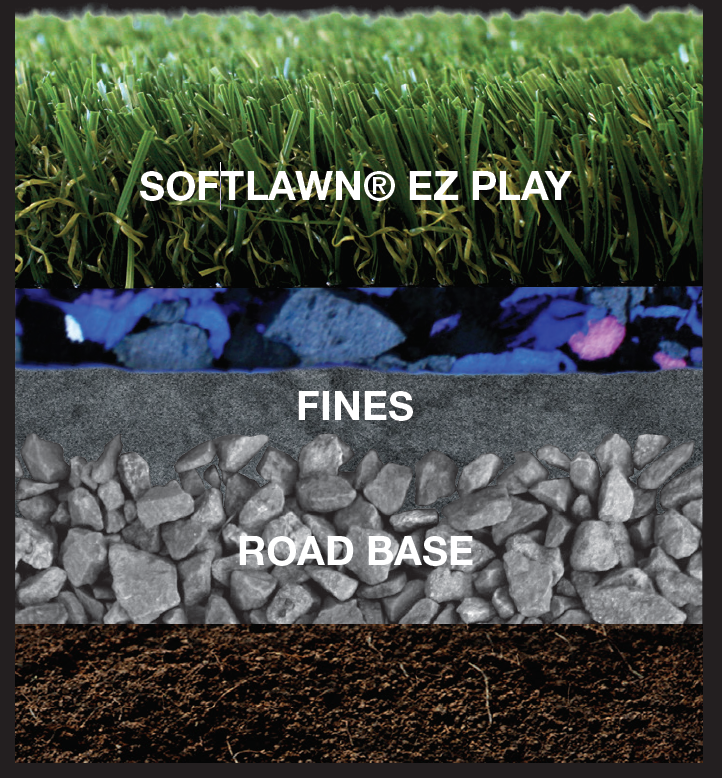 slightly faster than this at 30 inches per hour. A high drainage rate allows you to hose off your turf without water pooling. Hosing off your turf is important when you have dogs, washing down liquid waste frequently and thoroughly will help keep pet smells at bay. Our pet turf durability comes from its advanced Silverback™ coating, creating a rugged turf backing that will withstand the rowdiest of pets.
Dog Turf Cost
Pet turf installation cost can depending on overall project size and which type of turf infill you choose to have installed. We're happy to guide you to make your dog friendly backyard the envy of the neighborhood. We'd love to show you the best dog turf available for your NW project, reach out today for a free in-person consultation.